Goliath Games SuperThings are hot toys in the UK and Spain and are making their way into the United States as we speak. Macaroni Kid Publishers had the opportunity to check them out first and we also have been giving them away in our communities. There are over 80 different SuperThings to collect and fun for both boys and girls. Recommended for ages 5+. This makes for a great holiday gift. Keep checking back they will be adding more on Amazon and available at select Toy Stores.

So you may be asking, what are SuperThings? They are Superheroes and Supervillains that you collect, trade, play with and so much more. They even fit on pencils.
What we love most about SuperThings are the unique characters and how vibrant they are. The kids love to match their rivals and build their collection, they are also having fun trading characters. It's neat to see kids play with the toys and use their imaginations and not electronics. Each blind blag the kids opened came with a cool checklist so the kids immediately checked out information about which character they got.

SuperThings - Series 1 what you can get:
One Pack comes with 1 SuperThing + Checklist
Hideout comes with 1 hideout + 1 SuperThing + Checklist
Supercar comes with 1 Supercar + 1 SuperThing + Checklist
Blister - Comes with 4 SuperThings + 2 Hideouts + 1 Superblaster + 3 Superdiscs
Blister 10 Pack - Comes with 9 SuperThings + 1 (Gold) Super Rare SuperThing

They live in Kaboom City: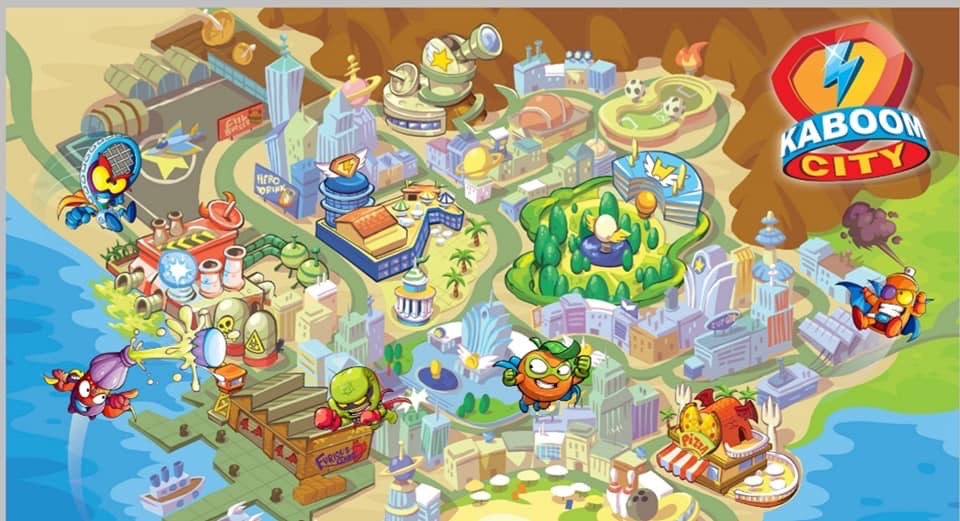 There are even supercars and hideouts for the characters too!

Unboxing SuperThings

SuperThings were a hit for kids and adults in the community.
The excitement when they find an Ultra Rare or even the rarest of them all, Enigma has been priceless to witness! So don't forget to check out Amazon and type in SuperThings in the search area up on top and you'll be able to find them. Remember since they are new to the US keep checking back often as they will be adding more.
This is a sponsored review however the views expressed are completely my own!